March and September are key months in the Geomni calendar when we publish new editions of our products. A lot has changed for everyone since our last publications in March and I am very proud of all the work that the team have done, under challenging conditions, to deliver the new releases.
These mark very significant improvements to our products in terms of content, coverage and accessibility, all designed to help our customers to make more informed and quicker decisions.
You can read more detail below and join us to learn more in our new webinar series we have planned over the coming weeks.
We look forward to sharing our exciting new editions with you.
Tom Timms – Managing Director, Geomni UK
UKBuildings Edition 9
The new edition of UKBuildings is a highly significant development in the product which was first released in 2016. There are major developments in many aspects including;
Coverage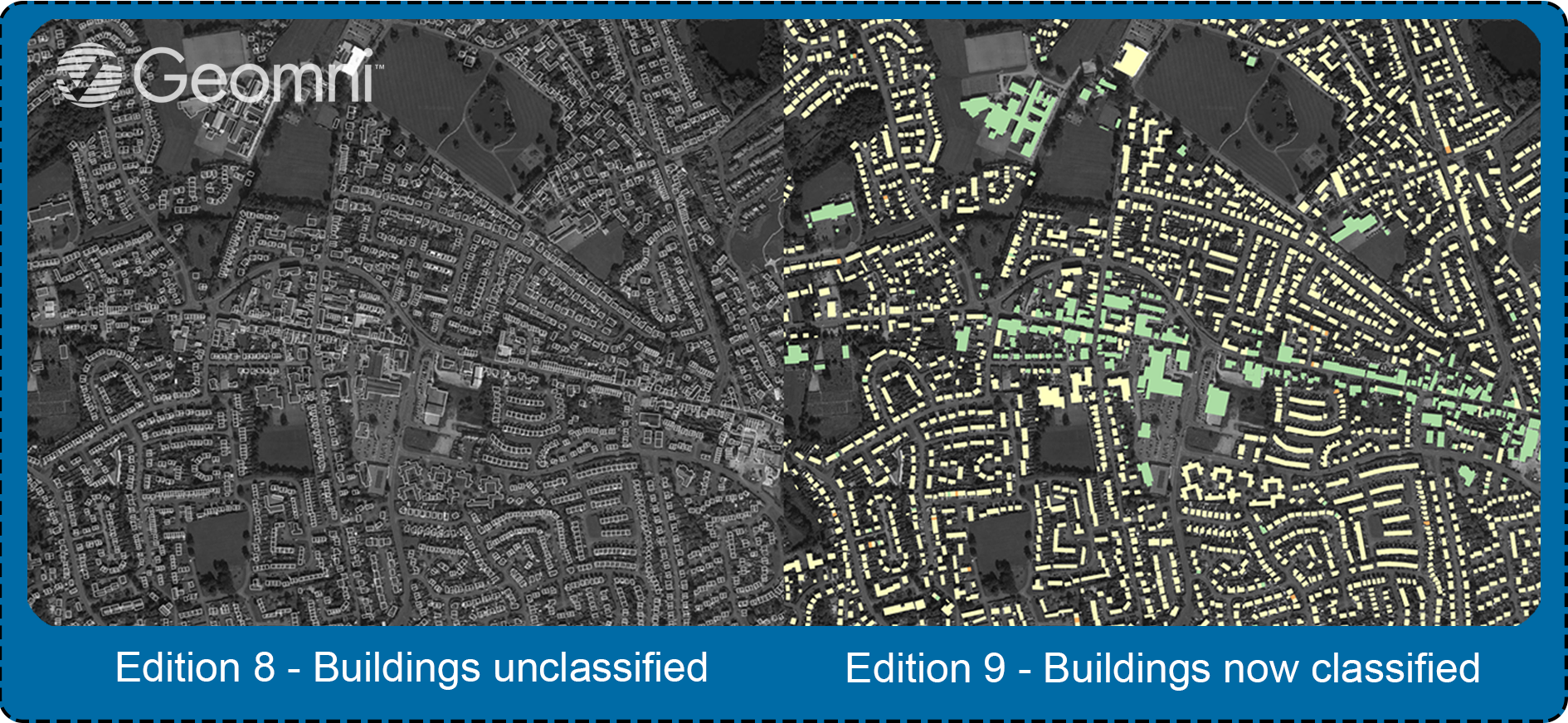 Building location and footprints, height, use and residential type classifications are now available for the whole of Great Britain and the Belfast urban area in Northern Ireland. Previously only urban areas were classified, now there is a use and residential type classification for all buildings plus footprint (area) and height.
Content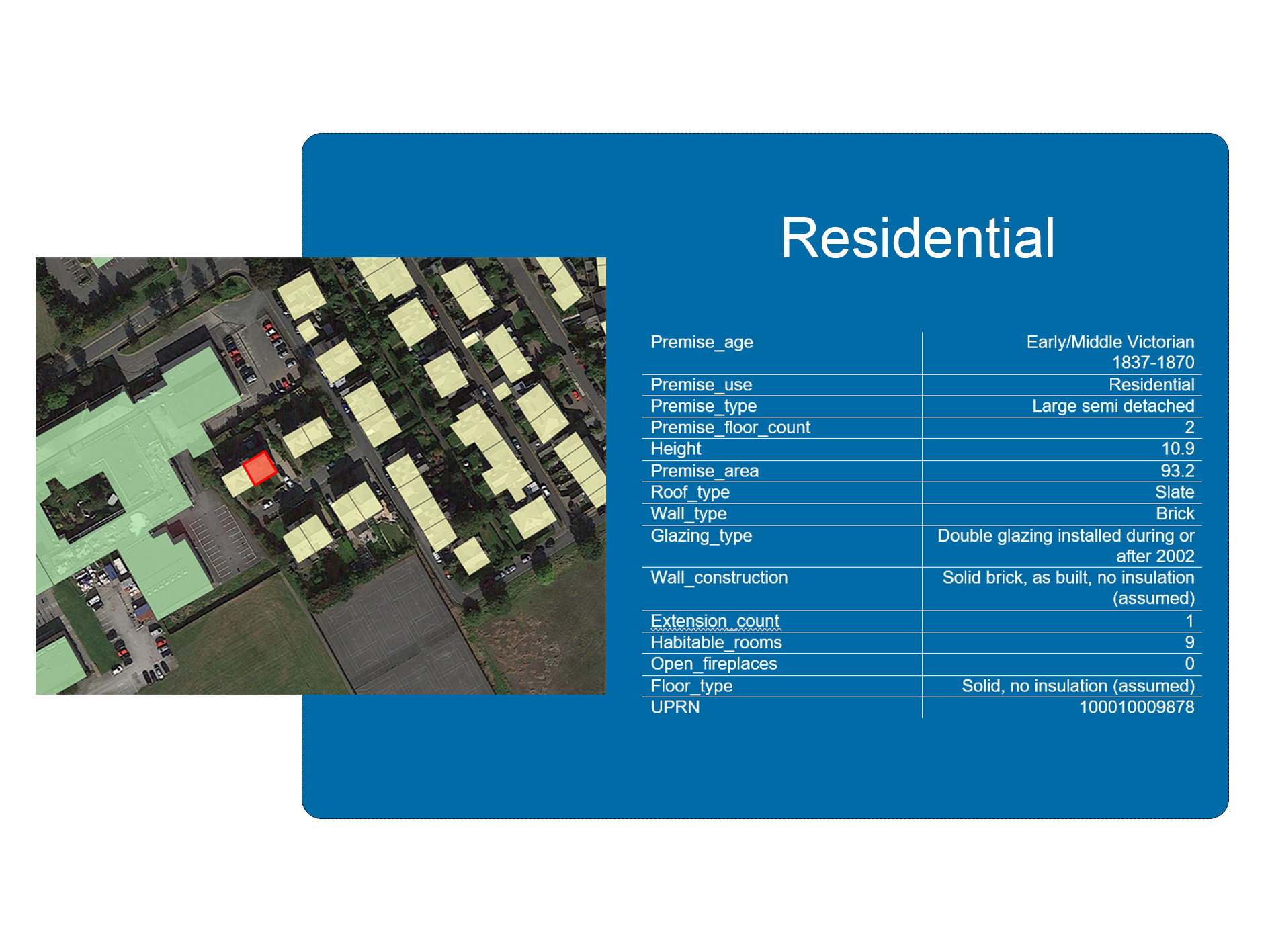 The new edition extends and enriches the current age, use, residential type and structural classifications of buildings with the addition of information from Energy Performance Certificates, new Ordnance Survey (OS) Open Identifiers and other open data. As a result, you can learn even more about the detailed characteristics of buildings across Great Britain from a single data source.
Integration
To simplify integration into business systems, UKBuildings is designed to work seamlessly with third party databases such as OS Address, and MasterMap identifiers, Land-Registry data and Energy Performance Certificates. Unique Property Reference Numbers (UPRNs) and Topographic Identifiers (TOIDs) are now integrated into the product.
Access and delivery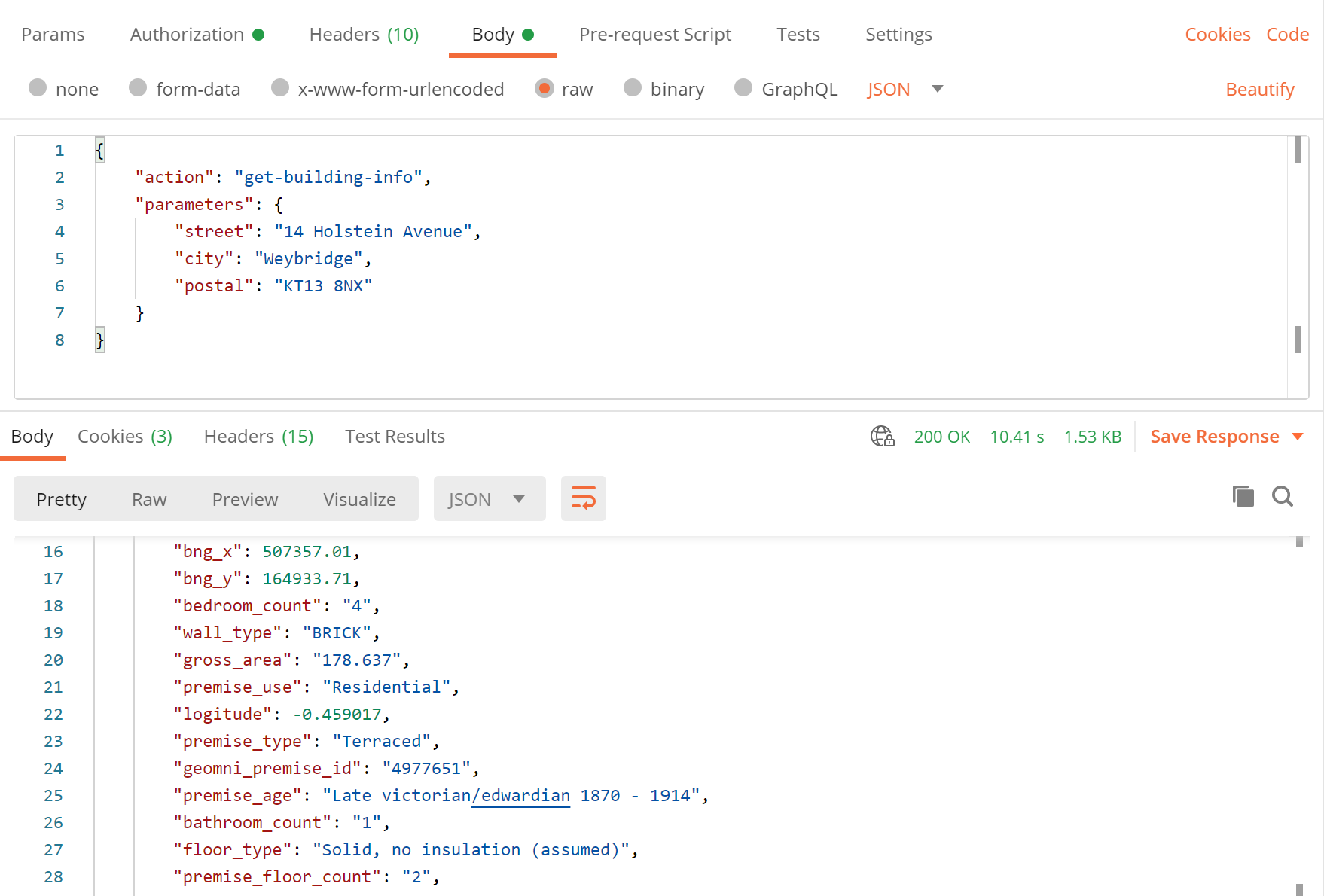 We have made major improvements to the accessibility and availability of the data in this edition. While we continue to support previous data delivery formats, we have simplified the data structure and made the data available via an API (Application Programming Interface).
We will be highlighting these enhancements at our forthcoming webinars
We hope you can join us but if you have any questions please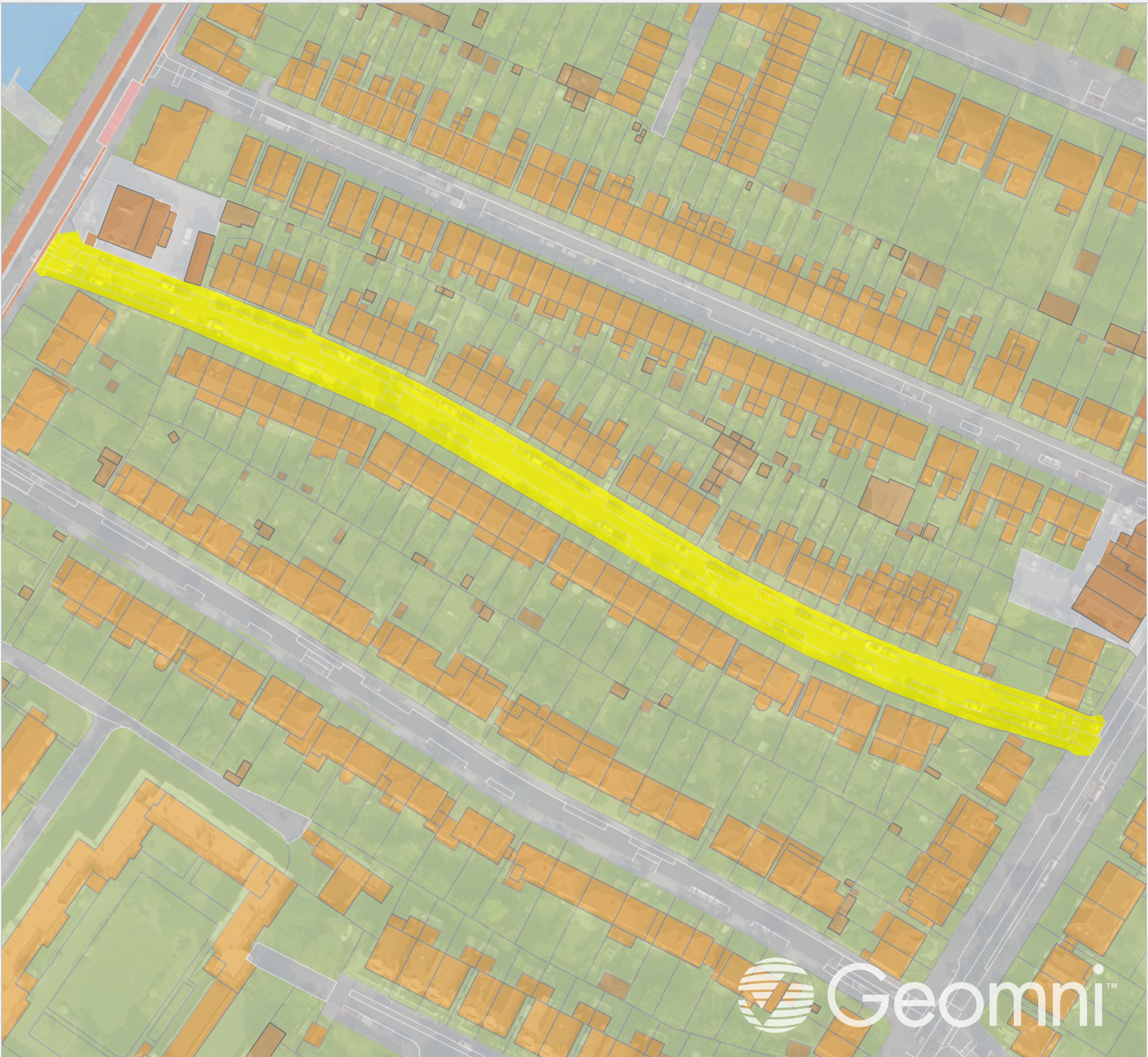 UKMap Edition 25
The new edition of UKMap is also a significant enhancement with new features and improvements, again designed to help users improve decision making.
Coverage
UKMap coverage has increased by 137 km² and areas now covered include Loughton, West Thurrock, Swanley and Caterham.
Content
Edition 25 includes almost half a million changes to the database and new attribution supporting integration of OS Open Identifiers. The image above shows features within a specific street identified by its unique reference number highlighted.
Integration
The integration of Ordnance Survey UPRN and Universal Street Reference Number (USRN) into UKMap allows customers to combine the rich attribution of UKMap with OS products and other systems that rely on address and street references.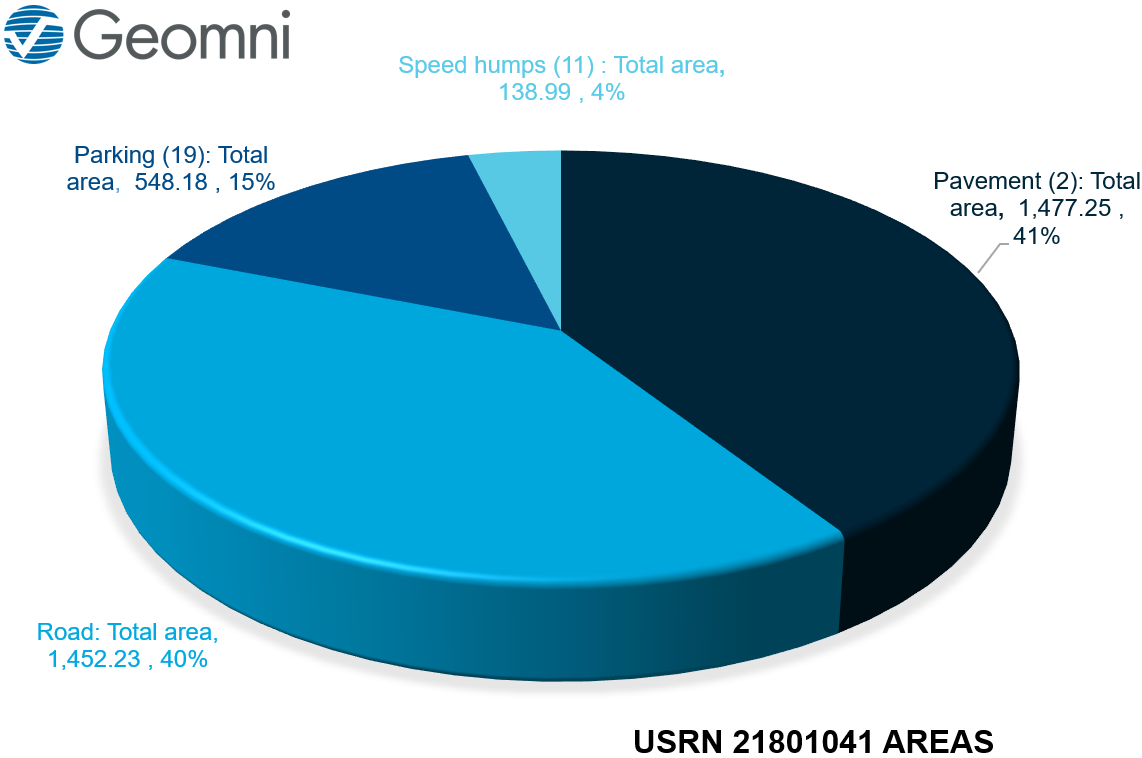 For example, addresses can be combined with detailed building use from UKMap and as shown in the example above, streets can be analysed by areas of different characteristics.
We hope you can join us on one of our forthcoming webinars that will highlight the benefits of these improvements.
We hope you will join us but please contact us for more information.